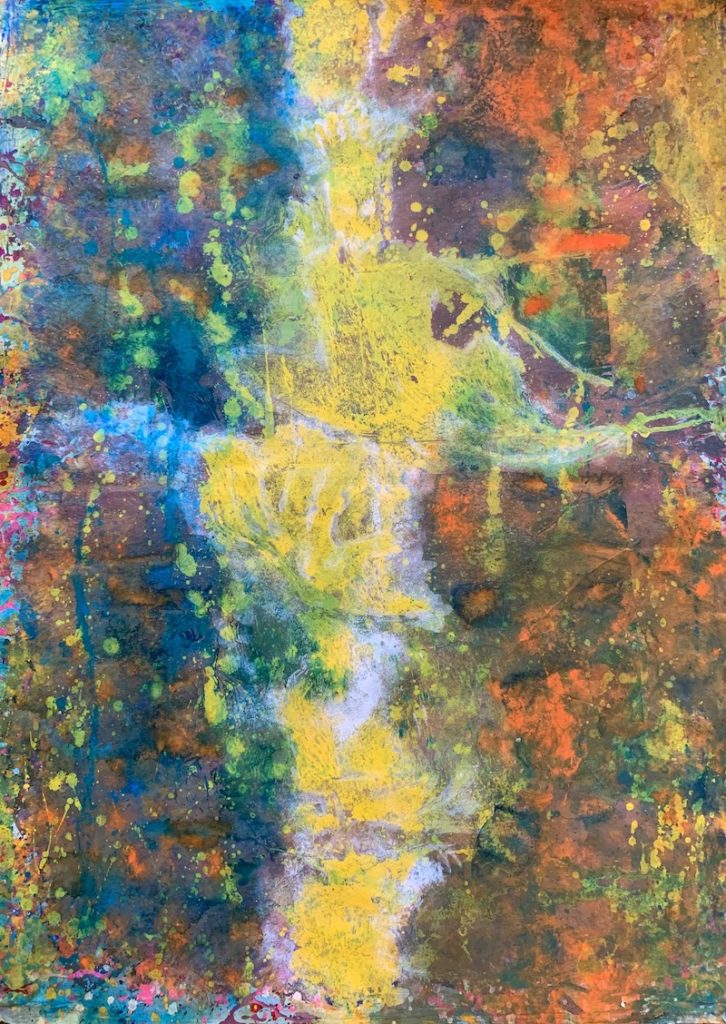 Bodhisattva on a cloud
雲中供養観音
2019
acrylic, paper
Bodhisattva is flying on a cloud.
When I search it in web, it is famous statue in Byodoin temple in Kyoto.
I had seen "Bodhisattva on a cloud" in the form of clouds in the sky in the neighborhood before, but this time it has appeared in the picture.
Do you know anyone who knows the meaning?
雲の上に乗って飛ぶ菩薩様。
調べてみたら、平等院の雲中供養菩薩像が有名らしい。
以前、近所の空に雲の形で見たことがあったのですが、今度は絵に現れてきました。
意味をご存知の方、いらっしゃいますか?