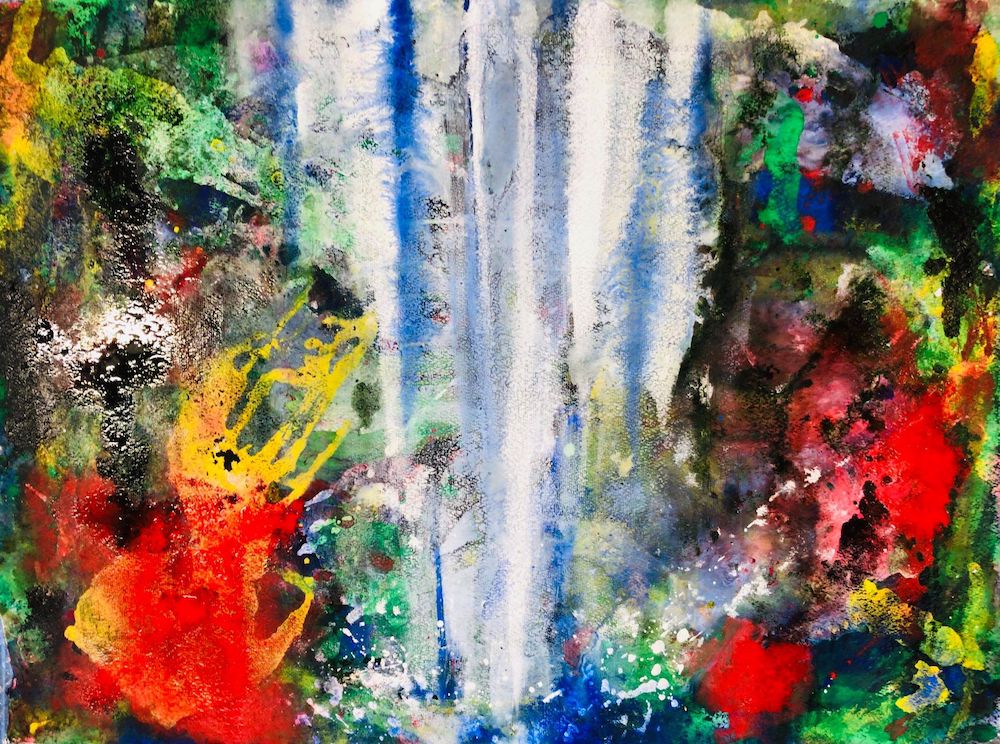 It was drawn on the base of a picture which was drawn and left by an unknown person at an art workshop in India.
At first glance, I found that "Water fall" was hidden in it.
And the process was to find "waterfall" with this picture and colors.
The process of releasing something hidden in picture is very natural for me. I feel it fit for me now.
This is the first time I have drawn a waterfall.
Later, I came across one painting by accident at the Toyo Bunko Museum where I went to dance event.
この絵は、インドでのアートワークショップで誰ともわからない人が描き、
置いていった絵を下地に描かれました。
一目みて、その中に「滝」が隠されているのがわかりました。
そして、この絵と、色彩とともに「滝」を見出していったというのがプロセスです。
素材の中に隠れているものを出していくというプロセスが、何だか自然で
今の私に合っています。
私が滝を描いたのはこれが初めてのこと。
その後、不思議なことにダンスのイベントでお邪魔した東洋文庫ミュージアムで
この絵に偶然にも出会いました。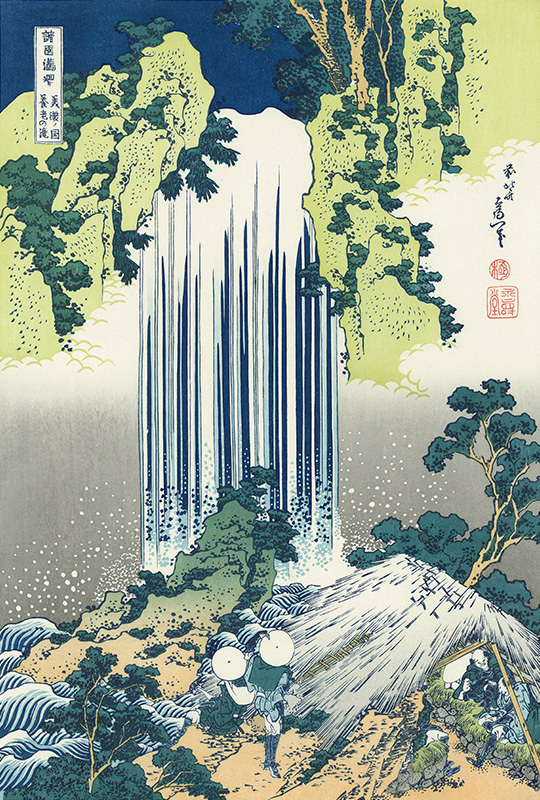 What a wonderful waterfall scenery … I learn a lot from Mr. Hokusai.
素晴らしい滝風景・・・北斎先生から、色々学んで行きたいこの頃です。